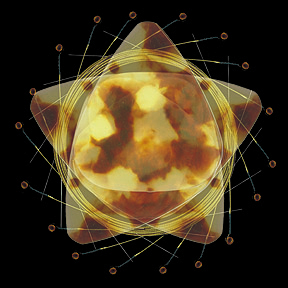 ---

What a long, strange trip it's been... (Jim Lampos tourdates 1995-2004)

---
2004 Cosmogram Tour
---
Thursday, October 14th 9:00pm
The Listening Room at Caffe Vivaldi

32 Jones Street
(Off Bleecker Street, near 7th Avenue)
New York, NY

*with Mikaela and Gary Knox*

---
Tuesday, May 4th 9:00pm
Sidewalk Cafe

94 Avenue A (at 6th Street), New York, NY

*Cosmogram CD release concert*

---
Sunday, April 18th 3:00pm
New York International Auto Show

Camp Jeep NY Pavilion

Jacob Javits Convention Center

655 W 34th St, New York, NY

---
Wednesday, April 14th 3:00pm
New York International Auto Show

Camp Jeep NY Pavilion

Jacob Javits Convention Center

655 W 34th St, New York, NY

---
Saturday, February 28th 4:00pm
WFDU 89.1-FM

Teaneck, NJ

Live interview and performace on Lynn Crystal's Carnival of Song.

Click here for internet simulcast during the show.
---
Friday, February 13th 10:00pm
Three Jolly Pigeons

6802 3rd Ave (at 68th Street), Brooklyn, NY

---
Saturday, January 31st 10:00pm
The Lucky Cat

245 Grand Street (between Driggs and Roebling), Brooklyn, NY

Presented by DJ Princess Coldheart as part of her Dog's Blood Rising night.

---
2002 Rye Tour
*January 22, Parkside Lounge , New York, NY* June 19th, Acoustic Coffeehouse, Nederland, CO* June 20thAvogadro's Number, Fort Collins, CO* June 21st, Zen's Bistro, Cheyenne, WY* June 22nd (Afternoon), Live radio interview and performance Wyoming Public Radio, Weekend Music with Tillie Whitt* June 22nd (Evening), Coal Creek Coffee Company, Laramie, WY *June 23rd, Common Grounds, Denver, CO* June 25th, Bieroc Cafe, McCook, NE* June 26th, McFoster's Natural Kind Cafe, Omaha, NE* June 27th,Java Joe's, Des Moines, IA* June 29th,Barking Spider, Cleveland, OH* July 2nd,Sidewalk Cafe, New York, NY* July 27th, Liberty Heights Tap Room, Brooklyn, NY* September 7th, Flat Rock Music Festival, Flat Rock, NC* September 13th, Howard's Pub, Ocracoke, NC

---
2001 Starlight Theatre Tour
January 19, Hard Rock Cafe , New York, NY* * February 2, Sun Music Company, New York, NY * February 16, Grape St. Pub, Philadelphia, PA * April 5, Tin Pan South Songwriters Festival, Bongo After Hours Theatre, Nashville, TN * May 8, TV Appearance, "Welcome Aboard" BCAT, Brooklyn, NY* May 16, Brokerage, Bellmore, NY* May 22, CB's Gallery, New York, NY* June 16, Real McCoy, Staten Island, NY *Oct 27 Radio Interview and Performance, "Carnival of Song", WFDU-FM, Teaneck, NJ. * Nov 2 Sun Music Company, New York, NY. "Rye" CD release concert* Nov. 23 Radio interview and performance "Us Folk", WMPG-FM, Portland, ME
---
2000 Starlight Theatre Tour
January 28 Parkside Lounge, NYC * February 11 Sea Dog Brewing Co., Topsham, ME * February 12 Sea Dog Brewing Co., Bangor, ME * February 25 Freddy's, Brooklyn, NY * March 2 Bagatelle, NYC * April 8 Parkside Lounge, NYC 10pm Starlight Theatre CD Release Party! * April 21 Freddy's, Brooklyn, NY * May 12 radio performance and interview! WMPG, 90.9 & 104 FM, Portland, ME * May 12 Sea Dog Brewing Co., Camden, ME * May 13 Sea Dog Brewing Co., Bangor, ME * May 19 Freddy's, Brooklyn, NY * May 26 Foster's, Raleigh, NC * May 27 Royal Gargoyle, Emerald Isle, NC * May 28 & 29 Howard's Pub, Ocracoke, NC * June 10 radio performance and interview! WFDU, 89.1 FM, Teaneck NJ. 4-6pm * June 30 Foster's, Raleigh, NC * July 1 Royal Gargoyle, Emerald Isle, NC * July 2 & 3 Howard's Pub, Ocracoke, NC * July 5 Apple Annie's, Florence, SC * July 6 Oyster Bar, Wilmington Island, GA * July 7 & 8 Sliders, Fernandina Beach , FL * August 4 CB's Gallery, 313 Bowery, NYC * August 25 Freddy's, Brooklyn, NY * Sept 5. TV Concert/Interview, "Welcome Aboard"
Brooklyn, NY * Sept 6. Concert Broadcast! WBRS, Waltham, MA. 100.1FM * September 10 radio performance and interview! WHUS, 91.7 FM, Storrs, CT * September 26 Sidewalk, NYC * October 26 CB's Gallery, 313 Bowery, NYC
---

1999 Innuendoes of Lafayette Tour