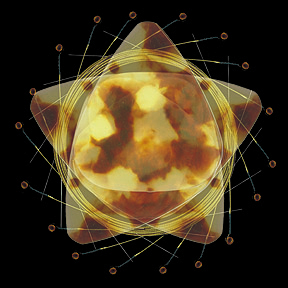 JIM LAMPOS is a songwriter and roots rock artist who has attained international recognition for his music. A true road warrior, he has traveled the equivalent of five times around the world, playing nightly in the theatres, clubs, juke joints, gin mills, and concert halls of America.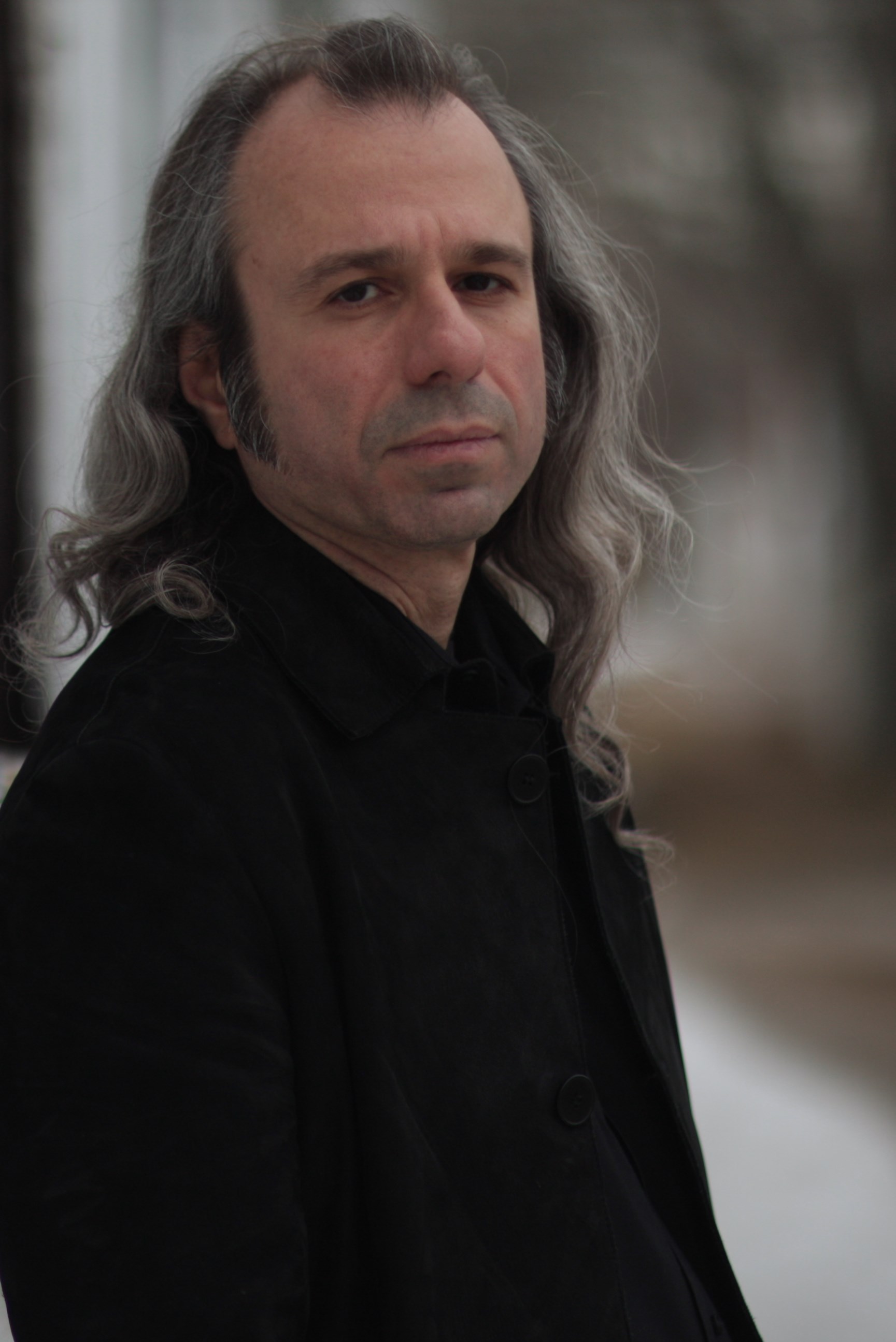 His sound has been described as "roots rock for the thinking person". He combines smart, poetic lyrics with a driving acoustic rock sound. In the words of the Virginian-Pilot: "Is he the soul searching poet or the passionate rock ní roller? Lampos is both."
Entangled States is Jim Lamposí new CD on Clocwyse Records. His seven other albums, Dreamland in Flames (1994), Innuendoes of Lafayette (1997), Starlight Theatre (2000), Rye (2001), Cosmogram (2004), Thunder Moon (2006), and Grand Illumination (2013) have all garnered rave reviews. They have made a strong impact on independent radio by getting airplay on over 300 stations, reaching the top 10 on playlists, and charting on the CMJ Americana and AAA surveys.
Jim Lampos has also been featured on network television, including two installments of the VH-1 program Midnight Minute where he performs his songs Wheel of Chance and Book of Mystery.
Highly acclaimed by critics everywhere, Jim Lampos has received praise from some of Americaís top newspapers. A feature article in the Clarion-Ledger, Mississippiís leading daily, says: "Balance may be the key word for singer-songwriter Jim Lamposódeep thoughts and poetic images wrapped in high energy music. Introspection kicks up a good time on top of passionate and rocking acoustic based waves, proving that opposites attractóan audience". The Concord Monitor appreciates Jimís "strong melodies and soulful delivery"; the New Orleans Times Picayune notes his talent at "combining the rich imagery and craft of a folk artist with the instrumentation and pop sense of a rocker." New York Cityís entertainment paper, the Village Voice, regularly singles out Jimís shows as "Voice Choices", recently describing him as "a troubadour who believes in old-style balladeering; songs about saints and drunks with loads of Americana thrown in to liven up the mix. New record coming soon, canít wait."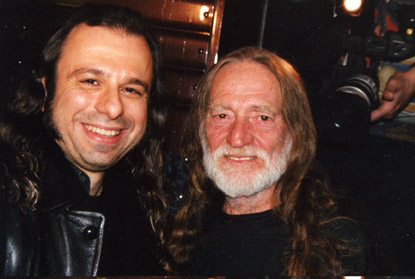 A distinguished composer, Jim Lampos has been called "a songwriter to be reckoned with"(Curious Goods) and "a songwriter of unusual power" (Aiding and Abetting) whose work "transcends the ordinary" (Georgia Guardian). In the words of Florida State University newspaper the FSView: "Jim Lampos is one of those few artists who can manage to hammer through generic conventions while sacrificing zero creativity". The article goes on to say: "He is as committed to providing his audience with a killer show as he is about churning out meaningful, introspective tunes...See the artist everyone in America is talking about".
Best known for his live shows, Lampos has spent a great deal of time on the road, both as a solo artist and with his own band. Performing hundreds of shows for thousands of fans, Jim Lampos has played at notable music rooms such as the Mercury Lounge, Brownies, CBGBís, and the Hard Rock Cafe in New York City, The Maple Leaf and the Dragonís Den in New Orleans, the Sapphire Supper Club in Orlando, Hal and Malís in Jackson MS, and the Metronome in Burlington, VT. He has also been a featured performer at the 1997 New Orleans Jazz and Heritage Festival and the 2001 Tin Pan South songwriter's festival in Nashville.
With eight CDs, national airplay, great reviews and road show, Jim Lampos has earned a loyal fan base that keeps on growing. With his evocative sound and soulful delivery, on stage he is uncompromising and committed night after night, and never fails to give a moving musical experience. He presents a dazzling array of music that can be deep and moving one minute, and full blast, blazing rock ní roll the next. He takes you on a journey of discovery that also happens to be a rockiní good time. As the Virginian-Pilot stated: "Donít miss this guy and his band...but be prepared to dance, and think."




News | Tour Schedule | Reviews | Hear the Music | Order CDs | The Backroom |
email: jimlampos@aol.com
u.s. mail: PO Box 4122, Old Lyme, CT, 06371
all photos and text ©1998-2016. unauthorized use is forbidden.