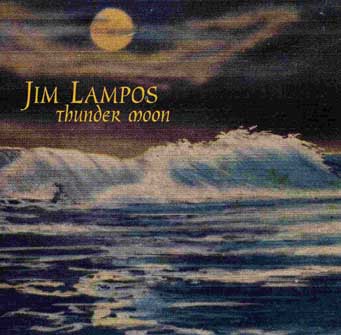 Thunder Moon (Clocwyse CL007. Released July 2006)
Tracklist: Thunder Moon, Sweet Midsummer Night, Fire Road, Charlotte in Room 202, Avenue B, Sons of Liberty, Meteorite, Black Hall River, Lights Out, Narragansett Bay. (Includes full color booklet with lyrics.)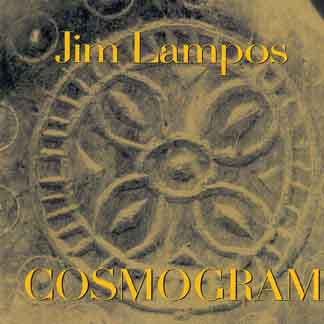 Cosmogram (Clocwyse CL006. Released Jan. 2004)
Tracklist: Franklin's Milestone, Riding with Destiny, Ithaca, Winter Circle, Walking On My Hands, Digging In the Garden, Wastelands, Barroom Nights & Highway Days, Happy Hour, Who Will Save Me?, Act of God, Belle of Freetown, Learning to Read, Hidden Transfixed and Transformed, Autumn Comes Again to New England, Hoof It On Home. (Includes full color booklet.)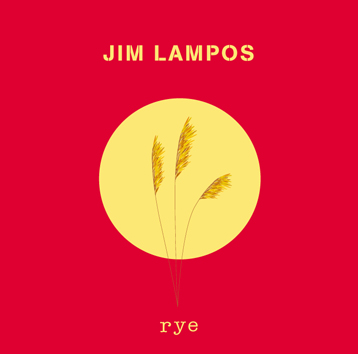 Rye (Clocwyse CL005. Released Oct. 2001)
Tracklist: Dark American Night, Native Corn, Ripple Through Time, Pretty Young Girl of Summer, Smiling at the Moon, Wing to Wing, Bodie Island (Waiting on the Hurricane) , 40 Days and 40 Nights, Mackerelville Crowd, Down Through the Days, Dusty Road, Rolling Back in Time, Love Conquers All. (Includes full color booklet.)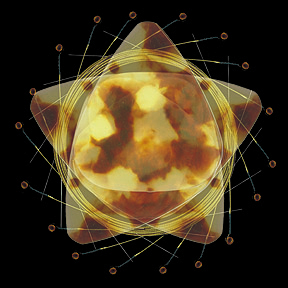 Starlight Theatre (Clocwyse CL004. Released Feb. 2000)
Tracklist: Awakening, Phosphor, Resurrection, Rue du Rendezvous, Haunted Summer Love, Barrelhouse, 10 Cases of Rum, St. Mark's Place, On the Solstice, How Our Love Begins, And the Band Played On, The River Brought Me Here. (Includes 8 page booklet with lyrics.)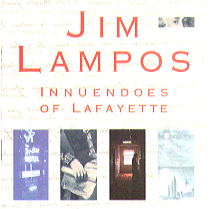 Innuendoes of Lafayette (Clocwyse CL002. Released March 1997)
Tracklist: All Saint's Day Paris, The Fool's Coronation, Book of Mystery, Great Divide, Wheel of Chance, Down in the Big Easy, Confidence Girl, Union Tracks, Stella Maria's Palette of Dusk, Sister Rainchild, Sachem's Plain. (Includes 8 page full-color booklet with lyrics.)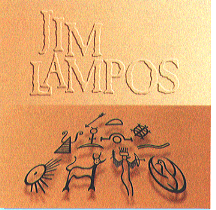 Dreamland in Flames (Clocwyse CL001. Released Sept. 1994)
Tracklist: Inherit the Wind, Arrowheads in the Devil's Hopyard, Circling Ground, City of Stone, Little Angel, Paths that Cross, All About You, Bonny Bonnie, All Rise Tonight, Lucretia on the Half Moon, It's All Meant to Be, One World Now. (Includes 8 page booklet with lyrics.)

There are three easy ways to buy these CDs:

1. Mail Order: All Jim Lampos CDs are available by mail order for $15 each (Postage included!)
Send a check or money order (payable to Jim Lampos) to:
Jim Lampos/Clocwyse Productions, PO Box 4122, Old Lyme, CT. 06371
(Please specify which CD's you want, and include your shipping address.)



2. Internet: All Jim Lampos CDs can also be purchased securely online through
CD Baby.com.
3.Download : Every Jim Lampos song and album can now be downloaded from
iTunes
and 30 other providers, such as CD Baby, MSN Music, AOL Music, Rhapsody, Musicmatch, and Napster.
News | Bio | Tour Schedule | Reviews | Hear the Music | The Backroom |
email: jimlampos@aol.com
PO Box 4122, Old Lyme, CT 06371 10276
all site content ©1998-2005. unauthorized use is forbidden. all rights reserved.