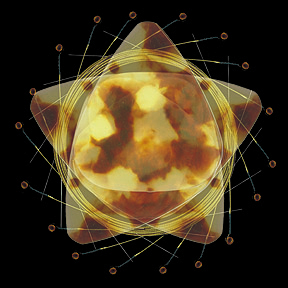 Jim Lampos News Page
September 4, 2012 :
Two new shows added: Harvest Festival at the Old Town Mill, New London, CT. October 27 at 12:30pm, and a full three set show at the Acoustic Brew in Voluntown, CT on Thursday November 15th.

July 30, 2012:
New record coming soon: Recording for the new Jim Lampos album "The Grand Illumination" has been completed at The Power Station New England. Release date to be announced soon.

July 25, 2012:
Jim's showcase on the New London Day's Live Lunch Break now up on You Tube.
June 4, 2012:
Three exciting shows coming up! First up is the Acoustic Brew in Voluntown,CT on June 16th. Show starts at 9pm and Jim will be playing four sets! Then on Sunday July 8th at 1pm Jim will be making his 6th annual appearance at Sailfest in New London. His set will be part of the Shoreline Acoustic Music Festival. This year will be extra special as Sailfest coincides with OPSAIL, so New London will be hopping. To top it all off, on July 19th at 12noon Jim will be doing the "Live Lunch Break" concert series hosted by The New London Day. The show will be simulcast on the Day's website: www.theday.com
April 24, 2012:
New show added: Jim will be playing The New London Antiques Center on Bank Street in New London on Saturday May 19th at 12 noon
March 30th, 2012:
There are a bunch of new Jim Lampos videos now up on You Tube
October 1, 2011:
New show added: Harvest Festival at the Old Town Mill, New London, CT. October 22 at 12 noon.
June 26, 2011:
Jim will be making his 5th annual appearance at Sailfest in New London, CT on Sunday, July 10th. He'll be playing at the ArtPark Stage on Bank Street starting at 12:45, and will be debuting material from his forthcoming project: "The Grand Illumination."
August 2010:
Jim's new book "Rum Runners, Governors, Beachcombers, and Socialists" is now available. Co-authored with Michaelle Pearson, it surveys the history of the beach at Old Lyme, CT. It includes its geological formation, Native American habitation, and early colonial era; as well as its development into a beach community by 19th century Socialist Harry J. Hilliard, and its heyday as a rowdy Jazz Age playground. Published by the Old Lyme Historical Society , it is available online at its website, and also at the Florence Griswold Museum in Old Lyme.
June 24, 2010:
Jim is back at Sailfest in New London, CT on July 11, 2010, appearing at the ArtPark stage at 12:45.
August 22, 2009:
Jim will be performing a set at the "Painters, Poets, and Pickers" Festival on the grounds of the Old Town Mill in New London,CT on August 22nd. The Old Town Mill, built by John Winthrop in 1650, is the one of the oldest existing mills in America.
July 12, 2009:
Jim will make his 3rd appearance at New London's Sailfest this year on Sunday July 12, performing at the Artpark Stage on Bank Street at 12:30. The show is sponsored by the Shoreline Acoustic Music Society, a dynamic group of local musicians and artists, and promises to be another great weekend of music.
June 20, 2008:
Jim will returing to New London's Sailfest this summer, performing on the ArtPark Stage on Sunday July 13 in the afternoon. He'll also be on WCNI-FM, Wed. June 25 on Rodeo Joe's drivetime program from 8-9AM. He'll also be joining Mikaela, Lauren Agnelli, and a host of other luminaries at the CSN&Y tribute concert at the Chester Meetinghouse in Chester, CT on June 28. (Last year's sold-out Leonard Cohen tribute was a blast.) Kicking everything off will be a full length show at the new Starbucks in Groton CT on Saturday June 21 at 2pm.
June 10, 2007:
Jim will be performing at Sailfest in downtown New London, CT on Sunday July 15th. He'll be at the Artpark Stage on Bank Street at 1:45. Mikaela will do a set immediately following.
July 11, 2006:
Thunder Moon, the new CD from Jim Lampos, is now available. A follow-up to the acclaimed Cosmogram,Thunder Moon contains ten new songs recorded live in the studio, with Jim on guitar, vocals, and harmonica. Picking up some of the themes of the previous album, the songs on Thunder Moon take place on a single night--the full moon of midsummer--in various locations and eras. The best set of songs yet, Thunder Moon runs the range from biting political songs to gentle love ballads. You can preview and order the CD from CD Baby or Amazon.com. It can also be downloaded from iTunes, Musicmatch, MSN, Rhapsody, AOL, and a number of other online services. As always, you can still cut out the middle man and mailorder directly from us.
March 25, 2005:
Jim Lampos will be playing The Sidewalk Cafe in New York City on June 7th. Come join us at the Anti-Folk capitol of the world as Jim debuts all-new material that he will soon be recording. Click here for details.
March 23, 2005:
Another great review for Cosmogram.
Belgium's gothic magazine Darker Than The Bat writes: "This New York City based singer-songwriter again brings a wonderful album...a personal set of songs with a beautiful guitar sound. It is a perfect combination of acoustic guitar and dreamy vocals. A must have, if you ask me."
September 28, 2004:
New tourdate confirmed.
Jim will be playing The Listening Room at Caffe Vivaldi in New York City on October 14th with Mikaela and Gary Knox. Click here for details.
August 10, 2004:
All 5 Jim Lampos albums, including every individual song, are now available for download on Apple iTunes!
Preview each song for free, or download it for only 99 cents. They're also available on Musicmatch, and will soon appear on Napster, Rhapsody, and other online music services.
April 4, 2004:
New tourdates confirmed.
Jim will be playing the prestigious New York International Auto Show on April 14th and April 18th at the Jacob Javits Convention Center, NYC. ALSO--Don't forget the Cosmogram CD release concert at Sidewalk Cafe, NYC, on Tuesday May 4th. Guaranteed to be a great time! Click here for details.
March 23, 2004:
Cosmogram is now being played on over 112 radio stations!
It's being picked up by more and more stations coast to coast, including some big NPR affiliates. It's already reached #16 on WSIA's charts, #15 on WMTU, #30 on WVIA, and #29 on KZMU. See a full list of who's playing it in your area.
March 4, 2004:
Two new rave reviews for Cosmogram appeared this week. From Aiding and Abetting: Given his previous efforts, I'm always expecting something wonderful. And it seems that I've always forgotten just how amazing Lampos' songs are, because everytime I hear them I'm knocked out all over again. Sometimes the great just keep getting greater." And from Starvox: "This CD catches you from the beginning and draws you in. It also stands up to repeated listens;...if you like your music straight up and dark with a twist of intelligence and a faint glimmer of hope and beauty, you'll be playing this one over and over." Click on the links for the full reviews.
February 25, 2004:
Jim will be appearing on Lynn Crystal's "Carnival of Song" on WFDU-FM on this Saturday February 28th at 4pm. Click here for the internet simulcast. The new Jim Lampos CD
Cosmogram has been added to the playlists of over 66 radio stations in first four weeks of release.
February 11, 2004:
Kevin Filan writes a great review in Starvox of Jim Lampos' Jan 31st show at Lucky Cat. Jim's set was part of DJ Princess Coldheart's Dog's Blood Rising night. Kevin writes: "At first glance, Jim Lampos would appear to be a strange choice for an evening like this. He's a classic "roots-rock" musician, doing an acoustic set which owes more to *Nashville Skyline* era Bob Dylan than to David Tibet. All doubts fade once Jim strums the eerie opening chords to "Franklin's Milestone." This is American folk -- a combination of Elizabethan-era popular song with African-American blues. It's plain-spoken and unaffected and haunting as cold breezes whistling through tarpaper shacks. Lampos follows up with a Blind Willie McTell blues tune, then "Ithaca," a soft ballad that crackles with unspoken tension. In some ways, this is the most "experimental" set of the evening and the most successful. It's the last thing you'd expect to hear at an avant-garde event... which, of course, is quite in keeping with the spirit of the avant-garde."
January 20, 2004:
The new Jim Lampos album is here! It's called "Cosmogram" and features 16 new original songs. It is currently available by mailorder, or online from CD Baby and Amazon.com. Please check this site over the next few days...we'll be putting up soundfiles, lyrics, and all that other good stuff.

---
Updates to this site:

9/4/12: Tourdates page updated.

10/1/11: Links page freshened up.



---
2002 Highlights:
* In September, Jim returned to North Carolina to play the Flat Rock Music Festival and Howard's Pub in Ocracoke. John Harper of the The Virginian-Pilot wrote another nice review Jim's North Carolina shows for his Sept. 6 "After Dark" column: "Fans of singer/songwriters like Leonard Cohen, Bob Dylan, and Bruce Springsteen will find much to love about Jim Lampos. His poetic lyrics about dreamers, lovers, and wanderers are wrapped around melodies that stick in your head for days. His acoustic and electric guitar style is spare, but rich, complementing his warm, gritty singing voice. He's on the road in support of his superb new album, "Rye".
* In June, Jim toured cross-country from New York to Laramie Wyoming, making stops in Cleveland, Des Moines, Omaha, Denver, Boulder, Cheyenne, and other locales. Highlights included the Wyoming shows, a great interview with Tillie Whitt of NPR, the sold out McCook show (thanx also to Coyote Country radio 105.3 for having us on Live at Five), and of course New York City as always! The McCook Daily Gazette reviewed the June 25th show saying: "Jim Lampos entertained a full house at the Bieroc Cafe Tuesday evening.., delivering thoughtful folk, toe-tapping rock and hold-your-breath soulful blues to around 75 ticketholders".
*Through April, airplay for "Rye" continues to grow, gaining regular to heavy rotation on over 115 stations across the United States, including a number of 100,000 watt NPR affiliates. and on dozens of stations across Europe.

2001 Highlights:
* In November, The CD release concert for "Rye" is held at the Sun Music Company in New York City. (A great time!) New York Newsday features the show in Martin Johnson's column "NYC Nights". Martin writes that "Jim Lampos is an affecting storyteller, and his fourth recording "Rye", is remarkable." Later that month, Jim appears on Chris Darling's "Us Folk" program on WMPG-FM in Portland, ME, giving a lengthy interview and performing 7 songs live.
* In October, Jim released his fourth CD "Rye". It was immediately added to radio playlists across the country. In late October, Jim appeared on "Carnival of Song", Lynn Crystal's Saturday afternoon radio show on WFDU-FM, Teaneck NJ, giving an in-depth interview and performing live.
*The All Music Guide adds Jim to it's database in August, with a nice bio and photo. Search for him under "artists"
* In April, Jim played the prestigious Tin Pan South Songwriters Festival in Nashville, TN. His "songwriters in the round" showcase with Victor Mecyssne, Walt Wilkins and Tom Mitchell was very well received.
*In February, Jim started performing a series of solo acoustic shows, debuting some strong new material. He played a number of high profile shows around New York, including a night at the Brokerage in Bellmore, NY with Lucy Kaplansky.

*In January, the Jim Lampos Band wound up its five year national tour, bringing it all back home with big show at the Hard Rock Cafe in NYC.

Year 2000 Highlights:
* Released third CD, Starlight Theatre, which garnered airplay on 149 stations
* Toured some more...from Maine to Florida.
* Gained some more excellent reviews for our press kit, including our hometown Village Voice.
* Jim and Chris' VH-1 spot on Midnight Minute re-aired.
* Numerous radio and TV performances, both on tour and at home in NYC.

---
Do you have news or reviews that belong on this page?
Photos or stories of the Jim Lampos Band on tour? Mail them to us here!
---
Home | Bio | Tour Schedule | Reviews | Hear the Music | Order CDs | The Backroom |